If you want to celebrate a special day in a special place, El Munt

is what you are looking for.
You can personalise it and adapt it to your requirements to make it a unique day.
Furthermore it offers accommodation for your closest friends and family.
Everything that El Munt can offer for your big day.
A magnificent swimming pool, a magical clearing in the middle of the forest, a large covered terrace which means you don't have to worry for a second about the weather…
All this and much more is what you will find at El Munt.
Discover all the locations that will make your day perfect.
LARGE THRESHING FLOOR TERRACE IN FRONT OF THE HOUSE'S MAIN FACADE
South-facing, a restrained and elegant space, surrounded by the silence and nature that welcomes guests to the farmhouse of El Munt.
Ideal for receptions, civil ceremonies and, on cooler days, for open-air cocktail parties.
FOREST GLADE
Just at the end of the garden is the entrance to this magical space in the midst of the forest. A space where nature is the only protagonist, a protagonism that makes its presence clearly felt. Ideal for civil ceremonies, aperitifs and even dancing.
SPACIOUS GARDEN WITH OUTDOOR POOL, COVERED PORCH AND BATHROOM
One of those special summer locations. A magnificent garden with a majestic swimming pool and attractive porch with a barbecue; and all completely surrounded by nature.
Ideal for civil ceremonies, aperitifs, banquets and cocktail parties.
OUTSIDE COVERED TERRACE
Elegant covered terrace, with attractive sofas and direct access to the garden via a wide staircase. In the background, views towards the Pyrenees. And all around nature, silence and comfort. Ideal for ceremonies for smaller groups and for aperitifs.
OLD STABLES
Spaces evolve but is important to preserve their essence and this is precisely what we've done with the stables. They have now been renovated as an ideal space for celebrations whilst retaining the distinguishing features that have always characterized them.
The old stables comprise a room of 80 m² with a spacious 250 m² covered terrace around the outside and then the garden.
It has bathrooms and a space for the catering company.
It is an ideal space in the spring, summer and autumn months for civil ceremonies, aperitifs, cocktail parties, banquets and for dancing.
DINING ROOM
A cosy space with lots of character. If you would like to arrange an intimate meal with close friends and family, El Munt's dining room is your best option.
50 m² dining room ideal for meals for up to 35 people.
RECEPTION LOUNGE, LOCATED ON THE GROUND FLOOR OF THE HOUSE
This is the room that welcomes you into the farmhouse. A central room with a majestic feel to it, but at the same time very natural and agreeable.
Ideal for receptions and more intimate smaller-scale ceremonies.
BAR. ANNEX TO THE RECEPTION LOUNGE
Just next to the reception lounge is a small, rustic bar providing an ideal place for old friends to meet up in a cosy setting.
HEATED INDOOR POOL, ANNEX TO THE DINING ROOM
For the little ones and those not so little. What better way to start or finish the big day in a particularly magical way.
Welcoming heated indoor pool, with direct access to the master suite via an attractive staircase.
EXTERIOR PRIVATE PARKING
With enough capacity for all your guests' vehicles.
Stay over and sleep at El Munt and accommodate your friends and family too!
In addition to offering a good variety of spaces for your celebration, we can also offer accommodation at El Munt for 28/30 people so that you can keep the party going just that little bit longer with your family, closest pals and friends from the other side of the world who don't know where to stay…
How does that idea strike you?
In reality, what we are suggesting is to rent the whole place for the weekend, from Friday to Sunday to celebrate a mega Weekend–Wedding!
GROUND FLOOR
Lounge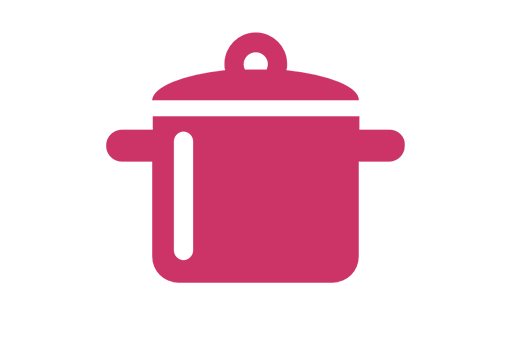 Kitchen/Dining room with fireplace
Dining room
Heated indoor pool (3.5 x 7 m)
FIRST FLOOR
Large lounge with a fireplace
Bedroom no. 1: Double with fireplace, TV, terrace and hydromassage bath. 1.5×1.90 m. QUEEN
Bedroom no. 2: Double with bathroom. 2×2 m. KING
Bedroom no. 3: Double with bathroom. 1.5×2 m. QUEEN
Bedroom no. 4: Double with two single beds and bathroom. 0.90×2 m. TWIN
Bedroom no. 5: Double with bathroom. 1.5×2 m. QUEEN
SECOND FLOOR
Lounge/study with internet connection and fireplace
Bedroom no. 6: Double with two single beds and bathroom 0.90×2 m. TWIN
Bedroom no. 7: Double with two single beds and bathroom 0.90×2 m. TWIN
Bedroom no. 8: Double with two single beds. Bathroom shared with no. 9. 0.90×2 m. TWIN
Bedroom no. 9: Triple with double bed (1.5×2 m) and single bed (0.90×2 m) Bathroom shared with no. 8. 1.5x2m and 0.90×2 m. TRIPLE
OUTSIDE
Large patio with a central fountain
Covered terrace with sofas
Covered porch with barbecue and bathroom
Outdoor pool (7×16 m)
Garden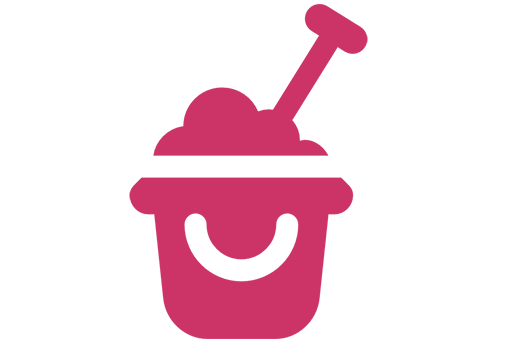 Children's playground, basketball hoop and football goalposts, trampoline and table tennis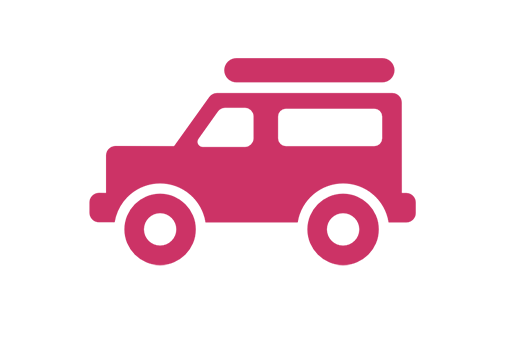 Covered car parking
ADDITIONALLY
Bed linen
Bath towels
Bathroom per bedroom
 Shared bathroom
Hair dryers
Heating
Fans
 Wi-Fi
2 TVs
Oven
Microwave oven
Dishwasher
Dishwasher tablets, scourers, washing up liquid and dish cloths
Handheld mini-blender
Toaster
Italian coffee maker
Nespresso coffee maker
American coffee maker
Tablecloths and napkins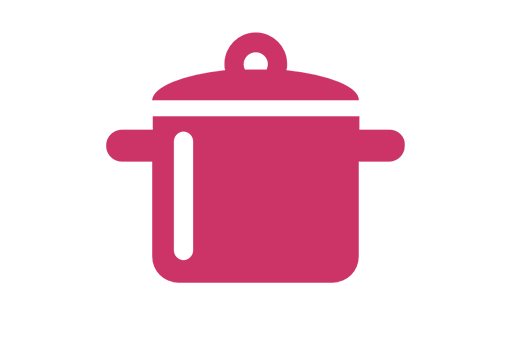 Paella gas ring, paella pan and butane gas
Washing machine
Firewood
Cot
High chair
Sun loungers
Here are our recommendations for a variety of places close to El Munt
Get first-hand knowledge from those who have experienced a marvellous day at El Munt.
We are sure you'd love to read the opinions of some of the people who have hosted events at El Munt, wouldn't you?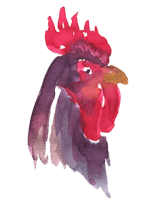 Mi ahora mujer y yo elegimos El Munt para celebrar nuestra boda y a Anna Niubò como nuestra "wedding planner" y no podemos estar más contentos con nuestra elección. La casa es una maravilla y las instalaciones una gozada. La localización es también perfecta al estar cerca del pueblo para disponer de todo lo necesario pero suficientemente lejos como para sentirte en medio de la naturaleza sin nadie alrededor. Anna fue indispensable en la organización de la boda y en el día de la celebración asegurándose que todo iba sobre ruedas. Anna y su familia, que gestionan El Munt y otras casas por la zona, fueron también muy atentos y dispuestos a ayudar en lo que fuera necesario. Sin lugar a dudas, recomendamos El Munt a cualquier pareja que quiera celebrar su boda de una manera un poco diferente a lo tradicional y que disfrute de la calma y tranquilidad de un sitio idílico en medio de la naturaleza. ¡Muchas gracias familia Niubò Casas!
Julio 2015
&nbsp
Francesca & Santiago (Escocia)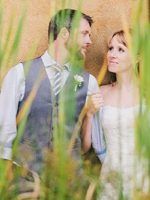 Soy americana y no podía ver El Munt hasta que llegara a Barcelona la semana antes de la boda. He planeado todo por internet y con la ayuda de Anna. ¡Todo fue perfecto! La casa, magnífica (muy moderna, limpia, grande). La tierra, increíble. Anna y sus padres, ¡geniales! No puedo recomendar más esta masía. Es un lugar perfecto para una boda o para las vacaciones. ¡Gracias por todo, Anna!
Julio 2014
Kristy & Mark (Estados Unidos)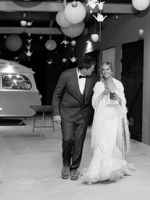 Nosotros nos casamos el pasado sábado 23 de mayo en Palau Solità, y después hicimos la celebración en la masía El Munt de Castellterçol. Antes de decidirnos, estuvimos mirando y valorando opciones para encontrar el mejor sitio para hacer de nuestro día el más especial de nuestras vidas. Una cosa teníamos clara, que era el poder ofrecer unas habitaciones a los amigos que venían, para que pudieran estar tranquilos mientras durase la celebración. Yo ya había estado durante una semana santa hace unos años en esta masía, y no dudé en contactar para saber la disponibilidad. La visité con mi pareja, y él ya no quiso ver nada más, era con diferencia la mejor opción encontrada. El espacio y entorno son increíbles, y hay versatilidad. La opción de lluvia no hubiera sido ningún problema, y el quedarnos ya desde el viernes nos dejó preparar la decoración con tranquilidad. El domingo pudimos desayunar allí al levantarnos (Mallol Càtering nos dejó preparado para los 30 amigos un desayuno de tenedor genial). El precio comparado con otras alternativas no es elevado, y la familia que la regenta es encantadora. No tuvimos ni un solo problema con nada. ¡Gracias por el servicio y atención! A quien dude o esté en busca de sitios para celebrar su boda, os la recomiendo sin duda alguna. ¡Ya me gustaría poder repetir! ¡Saludos!
Mayo 2015
Anna M. & Feliu (Catalunya)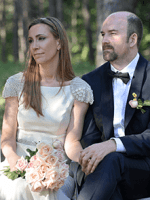 El Munt es un espacio maravilloso, lleno de magia y cuidado con todo cariño por sus propietarios, lo que se deja sentir en cada rincón. No solo la casa rural, restaurada completamente respetando el estilo local, sino también sus alrededores, con vistas al valle, y dos rincones de bosque donde se pueden celebrar ceremonias de ensueño. Nosotros teníamos el deseo de tener una boda muy íntima y especial, y el lugar era decisivo. En El Munt encontramos todo aquello que deseábamos, y nuestra boda fue como un sueño hecho realidad. Las habitaciones para que familia y amigos que venían de lejos puedan estar con nosotros, el precioso jardín para la cena y aperitivo, hermosos rincones para las fotos, y todo con el mayor confort. La verdad que fue todo aún mejor que lo esperado, y nos costó dejar la casa al día siguiente, la que siempre tendremos en nuestro mejor recuerdo.
Junio 2015
Mercedes & Michael (Argentina & Alemania)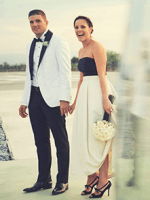 Nuestra experiencia fue muy buena, de hecho nada más verla supimos que era el sitio dónde queríamos celebrar la fiesta de nuestra boda. Todo el mundo no felicitó por el lugar y además los amigos más cercanos pudieron quedarse a dormir tanto el día anterior como el día de la fiesta y al día siguiente hicimos una barbacoa y estuvimos en la piscina, por lo que alargamos a todo el fin de semana. ¡Fue espectacular!
Agosto 2015
Tania & Guille (Catalunya)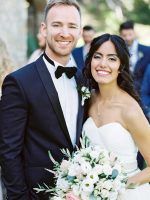 A perfect experience that exceeded expectations. El munt is amazing, pictures don't make justice of how the place actually looks in person. Me and my husband had our wedding there just a month ago and it was absolutely perfect. It was gorgeous, totally secluded and spacious. Really can't complain about anything.
Maig 2017
David & Johanna (California)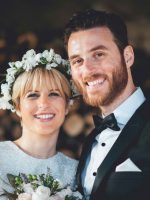 Nuestra boda en la Masia El Munt fue increíble. Antes de decidirnos visitamos muchísimos sitios pero ninguno nos hizo brillar los ojos como El Munt. Todo es precioso, muy bien cuidado, con una decoración increíble. Todos nuestros invitados quedaron encantado, no paraban de congratularnos y la piscina interior fue todo un éxito. Pudimos hacer la boda que queríamos (de tres días), con todos los amigos y la familia en un entorno mágico. Muchas gracias.
Juny 2016
Elisa & Maurizio (Catalunya)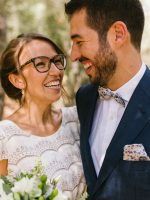 Ha sido realmente un acierto contratar a Masia el Munt para nuestra boda por su excelente localización, el juego que da el espacio para organizar actividades y la ayuda y flexibilidad que nos han demostrado durante los meses de preparación. Perfecto para una boda con encanto.
Setembre 2016
&nbsp
Jordi & Erica (Catalunya)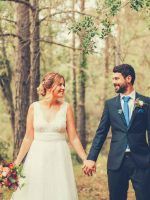 Un lugar espectacular con un encanto único. Cogimos la Masía para pasar todo el fin de semana con nuestros familiares y nuestros amigos más próximos, todos nos enamoramos del lugar. Los dueños de la masía son encantadores y te ayudan en todo momento con lo que necesites. Repetiría una y mil veces.
Setembre 2016
&nbsp
Jaume & Claudia (Catalunya)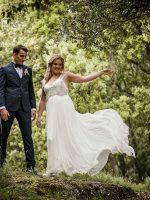 Una masía espectacular. Decidimos casarnos en El Munt porque la casa es preciosa, esta cerca de Barcelona y porque hay muchas plazas para dormir (30 aprox). La casa esta reformada, con una decoración preciosa, todo muy cuidado. Todas las habitaciones son grandes, todas con lavabo propio, la suite es increíble, muy grande y con un lavabo y una terraza muy grandes. Tiene varios sitios donde poder hacer la ceremonia, todos muy bonitos. El banquete se celebra en un antiguo establo reformado, con un porche super grane donde poder hacer también la fiesta. Todas las zonas exteriores, muy bien cuidadas. Los dueños muy amables y atento en todo momento. Super recomendada.
Juny 2016
Clara & Albert (Catalunya)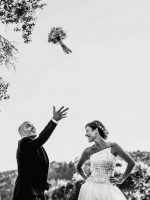 Es el lugar con más encanto y bonito que he podido visitar. Todos los rincones de la casa y el entorno le dan una calidez, un paisaje inolvidable. Es hermoso cada lugar, esta tan bien cuidado y sus dueños son una maravilla, además de encantadores. No hay nada negativo sobre nada porque fue perfecto.
Juny 2016
&nbsp
Maite & Marc (Catalunya)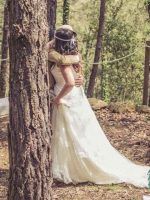 No podíamos haber elegido mejor sitio para celebrar nuestra boda. La casa es espectacular, ¡nos enamoró desde el primer día que la vimos! Y todos los invitados quedaron alucinados. Fue un fin de semana espectacular. Lo volvería a repetir mil veces. ¡Lástima que no alquilen la habitación nupcial para poder ir celebrando cada año nuestro aniversario de bodas allí nosotros solitos!
Abril 2016
Lourdes & Ruben (Catalunya)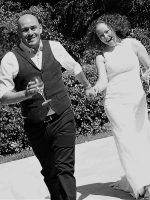 Perfect Wedding Location. We booked El Munt for our small wedding (18 guests) without ever having visited the villa or location before. When we found the villa on-line it looked beautiful and came with the added bonus of having a wedding planner available to assist. It was a risk - we didn't know what to expect! The pictures looked great, but the acid test would be what the villa was like when we got there. I am pleased to say that it exceeded expectations completely. The villa was fantastic and was only surpassed by the friendliness and professionalism of the family that own it. The main positives of the villa - the indoor and outdoor pools, the location (very secluded), the master bedroom, the poolside BBQ, the communal areas...etc. In fact, there was probably only one negative - no air conditioning (that I could find). The wedding day itself was planned by Anna (the daughter of the owner) and she did a fantastic job. We were married in a small forest within the villa grounds and had our meal (prepared by a local chef) near the pool. Every detail had been planned and was executed perfectly, giving us a day we will remember for the rest of our lives. Our friends all described it as the "best wedding ever". I think the location and planning were key to that....
Juny 2017
Gavin & Jayne (Regne Unit)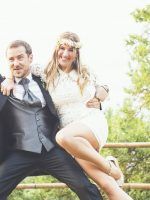 Nos casamos el pasado 30 de mayo en el Munt y estamos convencidos que no podríamos haber elegido un lugar mejor. El paisaje es idílico, las instalaciones de la casa y su decoración excelentes. Merece la pena hacer una boda de fin de semana allí, todos los invitados quedaron encantados. Los propietarios de la casa son encantadores y nos pusieron todas las facilidades. Repetiremos seguro una estancia aunque sea de un fin de semana rural, nos enamoramos de la casa. ¡Súper recomendable!
Maig 2015
Marta & Josep (Catalunya)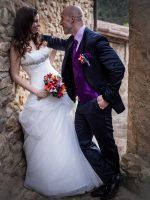 El lugar es precioso, natural, acogedor, la casa espectacular... En el primer momento que nos pusimos en contacto con ellos, obtuvimos todas las facilidades para ir a verla, y siempre estaban a nuestra disposición por si teníamos algún problema. Los invitados quedaron encantados del lugar, de el hecho de poderse quedar a dormir y de disfrutar de la casa un día más. ¡Y la piscina climatizada genial! ¡Todo perfecto! Gracias.
Maig 2014
Alba & Manel (Catalunya)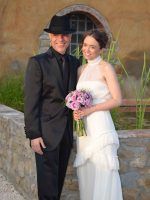 Queríamos una boda diferente, familiar y entrañable. El Munt nos proporcionó el entorno perfecto para que durante un fin de semana, la familia y los amigos más íntimos pudieran conocerse y compartir con nosotros nuestra gran decisión de comprometernos para toda la vida. La familia que gestiona esta Masía estuvo atenta a todas nuestras peticiones, tanto de ver la casa varias veces antes del evento, como para tratar de solucionar los imprevistos irremediables que van surgiendo. Estamos tan contentos de la atención, la calidad y la estancia que solo tenemos palabras de agradecimiento y que sin duda, será una boda inolvidable para nosotros y para todos los que compartimos ese momento!
Juny 2013
&nbsp
Mari Carmen (Catalunya)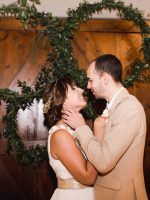 Fue el tercer sitio que visitamos y lo tuvimos claro, nos queríamos casar allí. El entorno es precioso y da mucho juego a la hora de organizar la boda por los diferentes espacios que tiene; nosotros realizamos la ceremonia en el bosque de pinos, el pica pica en la piscina y la cena y baile en las caballerizas, y fue ¡perfecto! Además, el precio es por "pack" de fin de semana y se pueden quedar a dormir unas 27 personas, puedes entrar ya viernes al mediodía e irte domingo por la tarde, con lo cual, alargas la boda mucho más. Como no tienen exclusividad con ningún proveedor, puedes contratar a quien tú quieras, y ellos son encantadores. Sin ninguna duda, volvería a casarme en El Munt, y ya estoy deseando volver ni que sea un fin de semana.
Setembre 2017
&nbsp
Montse & Bernat (Catalunya)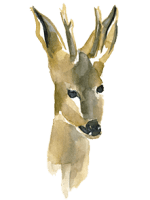 Beautiful location! Stunning, rústic villa, perfect for Events or just relaxing with friends. We booked El Munt for a small wedding and found everything to be absolutely perfect. The size of the villa is excellent and overall the design and furnishings throughout are very nice. All the areas are spacious and bedrooms all have en suites (which was a huge bonus). It is extremely private, making it perfect for such events, and the wedding planning service was a) good value, and b) very well done. We could not have been happier with how everything went for the whole week. It's really beautiful and a wonderful place for families, or for a group of adults and is only about 45 minutes away from the city. A great experience we will remember forever. Many thanks to the whole team, especially Anna!
Setembre 2018
Paul T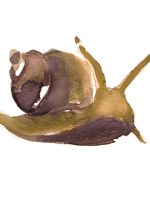 Boda en entorno mágico y único! Nuestras boda en Masía El Munt fue como un sueño hecho realidad. Buscábamos un espacio aislado en medio de la naturaleza pero con capacidad para todos los invitados, con experiencia en este tipo de celebraciones y con camas suficientes para poder alojar durante todo el fin de semana a nuestra familia más cercana (30p). ¡Todo salió perfecto! La boda civil en medio de una claro del bosque, la comida al lado de los antiguos establos reconvertidos en lugar de celebración y la fiesta en otra zona boscosa cerca de la piscina exterior hicieron del evento un día único y mágico que quedará para siempre en nuestra memoria. El equipo de El Munt estuvo siempre muy atento y dispuesto a adaptarse a nuestras necesidades. Lo mejor de todo fue poder disfrutar de 3 días en un lugar único, en medio de la naturaleza, y acompañados de nuestra familia y amigos. No duden en visitar el lugar.
Setembre 2018
Victor & Jessica (Catalunya)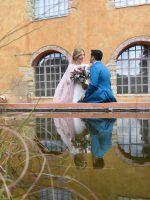 Una masía con mucho encanto... El Munt es un lugar mágico, lleno de encanto en todos sus rincones y espacios. Queríamos una boda íntima y al mismo tiempo deseábamos poder disfrutar junto a nuestros familiares y amigos más próximos durante todo un fin de semana, ya que la mayoría venía de lejos. Uno de los aspectos que más nos gustó fue la posibilidad de realizar la ceremonia en el bosque, para lo cual los dueños de la masía nos dieron varios consejos e ideas. Nuestros invitados también quedaron enamorados del lugar, de cada cuidado detalle del interior, de la espectacular piscina climatizada, así como de los exteriores, del entorno paisajístico e incluso de la cama elástica que dio mucho juego a los niños! A nivel personal, ha sido un placer organizar nuestra boda junto a Josep, Ramona y Anna, gracias a su flexibilidad y profesionalidad. Asimismo, Joan estuvo disponible y participó activamente en la consecución del evento de una forma muy cercana. Deseando poder volver para rememorar el día más bonito de nuestras vidas.
Octubre 2018
&nbsp
Miriam & Javier (Catalunya)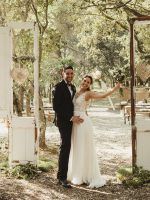 ¡El mejor día de nuestras vidas! La masía el Munt es el sitio perfecto para celebrar una boda. A nosotros nos encanta la naturaleza y el bosque, y el entorno de este lugar no puede ser más bonito. Además, el día de la boda se pudieron alojar muchísimas personas esa noche, un punto muy a favor. Os agradecemos de todo corazón el acompañamiento durante todos los preparativos y ese día tan especial. Todo fue increíble y nos llevamos un recuerdo extraordinario para toda la vida.
Juny 2019
Anna & Aitor (Catalunya)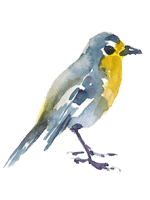 Mi boda gitana. Estuvimos desde el jueves en la masía hasta el domingo, y tanto el lugar como la casa son increíbles. Nos juntamos dentro la familia más cercana y amigos, y nos lo pasamos superbién. La piscina climatizada del interior nos enamoró a todos. Yo de mayor quiero tener una casa así.
Setembre 2019
Monica & Alejandro (Catalunya)
We at El Munt can put at your disposal a varied and carefully selected list of very professional companies that know El Munt.
Nevertheless, despite our recommendations, the list of companies is completely open to anybody you wish to include. The most important thing is to choose the companies you feel most confident in and which match your requirements.
JEWELLERY AND ILLUSTRATION
GRAPHIC DESIGN AND INVITATIONS
El Munt is a farmhouse set in the midst of silence and nature just 2 km from Castellterçol, in the Moianès region and very well communicated with Barcelona, 40 km away.
Facing south, but with views of the Pyrenees, the house benefits from a huge forest of holm oak and pine as well as absolute peace and quiet.
ADDRESS
Casa El Munt, afores s/n
08183 Castellterçol
Country: El Moianès
Province: Barcelona
GPS COORDINATES
41°44'5.92″ N
2° 6'36.94″ E
HOW TO GET THERE
From Barcelona
Take exit 1 off the motorway AP7 in the direction of Santa Perpètua de la Moguda – Caldes de Monbui.
Follow the road C-59 in the direction of Caldes de Montbui and Sant Feliu de Codines.
After Sant Feliu de Codines you will come to the village of Castellterçol. Just after the entrance sign to the village you will come to two sets of traffic lights, one immediately after the other. After the second traffic light turn left in the direction of Granera.
Carry on straight ahead, still within the village of Castellterçol, and after about 700 metres you will find a sign for El Munt on the left hand side (if you leave the village you have gone past the sign).
Carry straight on and you will come out on a forest trail. Follow this for 2.5 km and you will come to El Munt farmhouse.
From Moià (coming from Manresa or Vic)
After the village of Moià you will come to the village of Castellerçol.
Upon entering the village you come to a roundabout and then two sets of traffic lights. After the second traffic light turn right towards Granera.
Carry on straight ahead, still within the village of Castellterçol, and after about 700 metres you will find a sign for El Munt on the left hand side (if you leave the village you have gone past the sign).
Carry straight on and you will come out on a forest trail. Follow this for 2.5 km and you will come to the El Munt farmhouse.
JOSEP NIUBÒ
RAMONA CASAS
ANNA NIUBÒ
Carrer Major, 31. 08693 Casserres
+34 636 533 958
+34 938 234 082
info@calbernadas.com
TAKE FULL ADVANTAGE
Apart from the option of rural tourism, El Munt also offers a host of possibilities for your celebrations and corporate seminars along with a range of really original package ideas to help you make the most of the house and its surroundings.