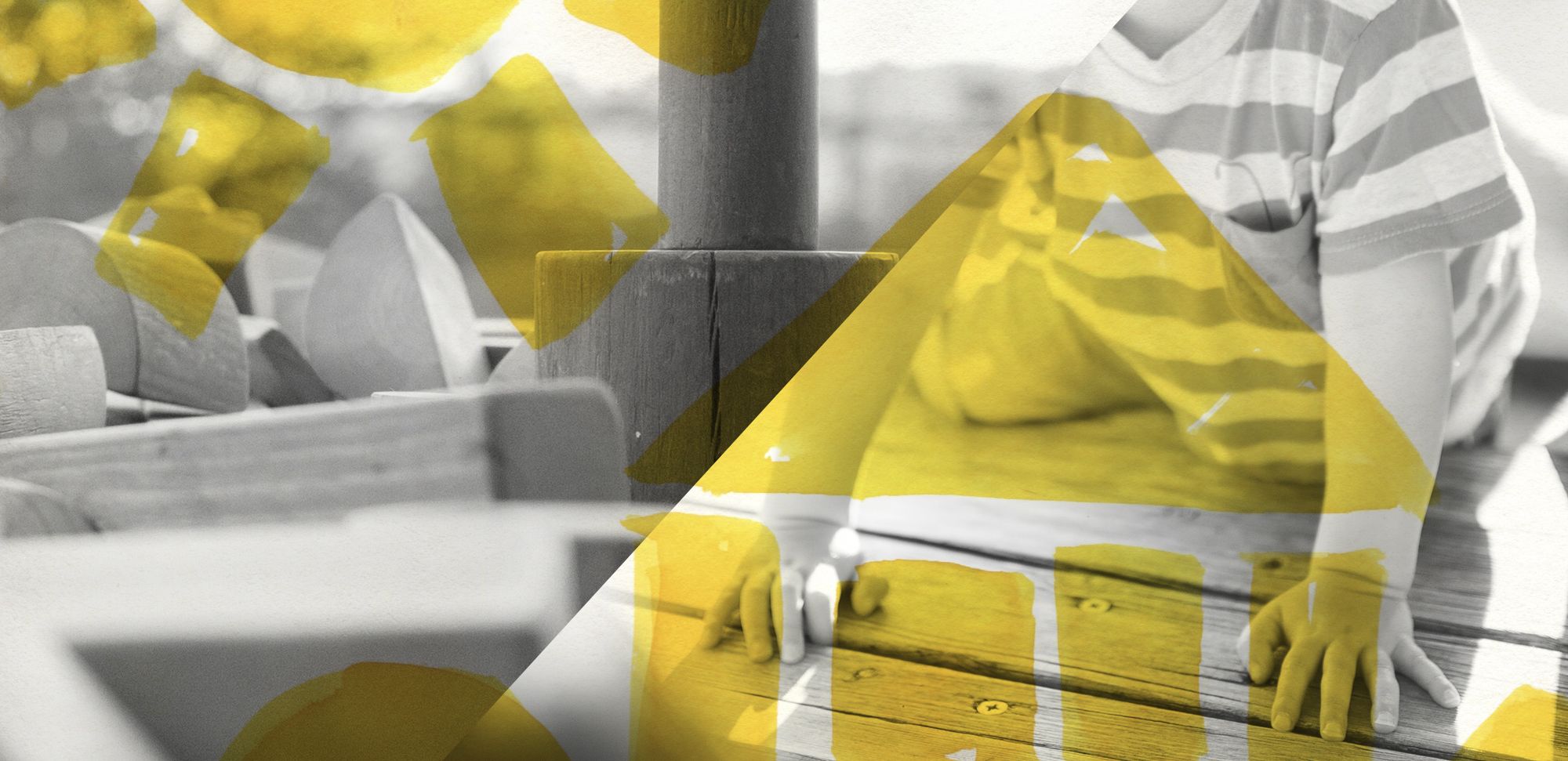 RURAL&KIDS
Are you wishing to live unique moments with your children?
Would you like to combine fun, relax and nature with them?
This combination is possible at our villas.
We are offering you a weekend of rural tourism with personalised activities for both you and your children.
A weekend where you decide what you would like to do and we take care of the rest. You can relax whilst your kids take part in activity gymkhanas, games, competitions and much more! And you can experience unique moments with them through doing all kinds of activities, from visits to our farm, walks or treasure hunts!
You explain what you want and we do the rest.
Below we explain how it works. It's very simple; the price depends on the number of activities. Therefore, all you have to decide is which to choose and when. It's that simple.
BASIC INFORMATION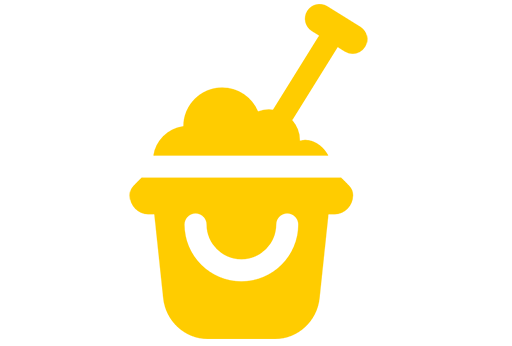 The activities can take place on Saturday morning, Saturday afternoon or Sunday morning.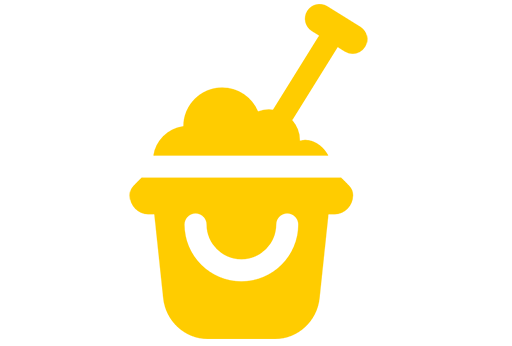 Each group can choose if they want to do one, two or three activities.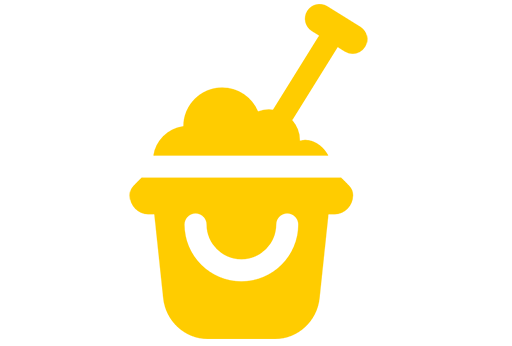 The activities last between two and three hours.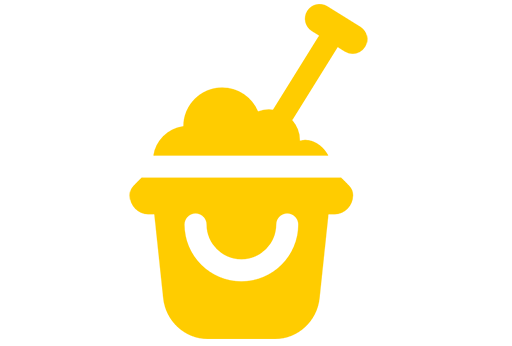 Children's' activity groups are between 10 and 12 children.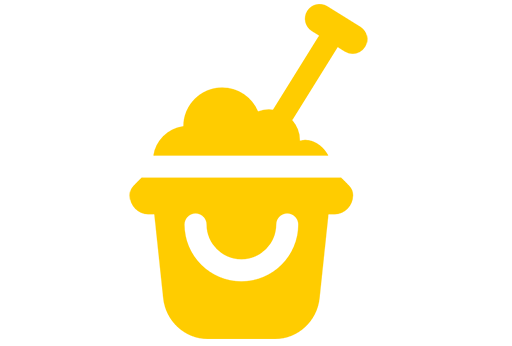 Family groups can be more numerous.
INCLUDED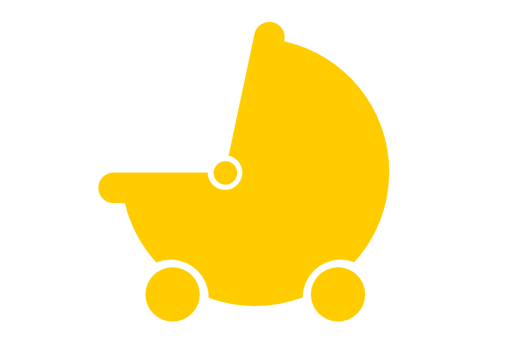 The price includes a monitor-guide and the relevant material for each activity. Prices exclude VAT.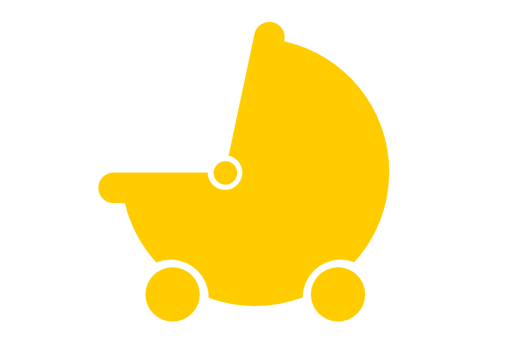 The package of three activities include the use of a small bouncy inflatable for the weekend. It has a capacity for three little ones up to 4 years old. This service is offered subject to the inflatable not having been pre-reserved.
NON-STOP PLAY
This workshop is designed to keep the youngsters of the house enjoying themselves over a long period. One of the following activities can be chosen for each workshop session:
SPORTS ADAPTED FOR ALL AGES
Rugby, soccer played with a tennis ball, basketball with feet tied, bat and ball races and even blanket volleyball. This is good fun for anyone interested in having a good time playing according to different topsy-turvy rules and the good thing is we can make them up ourselves!
DANCES, STORIES AND SONGS, FOR 4-6 YEAR-OLDS
Dances that make you wet yourself laughing, where a good sense of balance is needed to stay on your feet; tunes, songs and stories that make you sing and dance because you can't keep still. Do you like listening to songs? Do you like singing? Do you like listening to, acting out or inventing stories? Well this is the activity for you, for the most uninhibited who want to go a bit crazy!
TRICKY GAMES FOR NINE-YEAR-OLDS AND ABOVE
Right then… someone is asked to leave the group… they become a volunteer for the next round of the game, or at least that's what they think. They are told to come back and start to play but the result is entirely unexpected, with everybody falling about laughing. Me too, I've just realised! These are ideas, games, riddles and activities aimed at the most daring amongst you. What? Is it your turn to leave the group?…
ACTIVITY GYMKHANAS ADAPTED FOR ALL AGES
Whether you are young or old, turning up well-dressed for a gymkhana is not the best idea in that we tend to come up with the funniest and most obscure challenges you could ever imagine. Do you want to become a little savage? A bit like an animal? Who doesn't want to act like an animal when they're young?
POOL GAMES ACTIVITY IN THE OUTDOOR POOL FOR OVER FIVES WHO KNOW HOW TO SWIM
Fishing and diving competitions, relays, jumping in, the funniest photo along with games and chases in the water. All these get combined with a game involving cards in the midst of the competition in order to have a rest. Ready? Is your bathing costume on securely? Are you sure?
DISCOVERY TOUR AROUND THE VILLAGE
Discover the hidden corners in and around the village by taking a guided tour either from Casserres or from the house. The walk is on the flat with some lovely views of the area and its surroundings from the foothills of the Pyrenees as far as Montserrat. It's an easy, straightforward walk suitable for everybody. We can adapt it to the nature of the group to last between 6-14 km. Visit the great holm oak, the café with seven doors and the Madrona rocks depending on the route chosen.
ORIENTEERING ACTIVITY
By observing your surroundings and locating where you are on a map, this activity consists of seeking out concealed landmarks in the area. A guide will explain and give the requisite instructions for you to proceed rapidly and efficiently and then it's off on the hunt. Don't get lost!!
GEOCACHING
This activity has become very popular in recent years, and consists of finding typical locations within the area by seeking out so-called caches or treasures (a box containing articles to exchange and a small log book). To find the treasure, you need a GPS system with the coordinates of the cache you are looking for. Will you get lost? Let's see who find it first.
FAMILY ACTIVITY GYMKHANA
You can just imagine it, can't you? Oh yes, a gymkhana with challenges suitable for adults and children alike who are up for: laughing, running, jumping, playing, singing, rolling around, eating, clowning about and working out the best strategy for winning the competition!! Are you ready??
LIVESTOCK EXCURSION
We will pay a visit to our farms and introduce the youngest members of the household, the calves and piglets. We will show you how they live and explain everything you might want to know. For example, how long does it take before they start walking? How long do they spend in their mummies' tummies? How long do they spend with us?
If you are staying at La Cabana, you will get to know the piglets and you can stroke them, play with them a little and take some photos. If you are at Vilanova or La Barraca, then your visit will be to the farm where the calves are. We'll introduce you to Marc who looks after them every day and you can help feed them their milk.
JOSEP NIUBÒ
RAMONA CASAS
ANNA NIUBÒ
Carrer Major, 31. 08693 Casserres
+34 636 533 958
+34 938 234 082
info@calbernadas.com